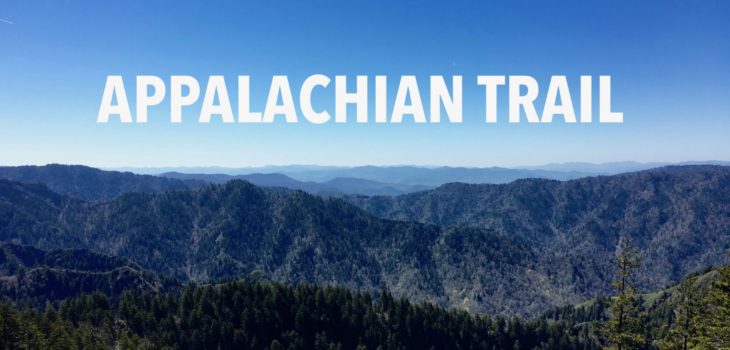 On February 28, 2018, I will begin hiking the Appalachian Trail. Stretching from Georgia to Maine, I plan to hike 2,200 miles in about 5 months. There will be obstacles and challenges I cannot foresee. And yet, the physical and mental challenge is exactly why I want to go.
Many friends and family members have asked me why I decided to undertake such a daunting task. It all started in December, 2017, when I spent five days backpacking from one side of the Grand Canyon to the other and back again. It was during this hike I realized I didn't want to stop; I wanted to keep hiking. Something about the beauty of nature coupled with the solitude and simplicity of backpacking refreshes me. Having no plans on my horizon, I decided hiking the Appalachian Trail (AT) was the perfect way for me to embrace my homelessness.
Check out the video below as I get ready for the hike!
---
ABOUT THE APPALACHIAN TRAIL
Length: Approximately 2,200 miles (the length changes slightly from year to year due to reroutes)
Southern Terminus: Springer Mountain, Georgia. This is where I began my northbound (NOBO) hike
Northern Terminus: Mount Katahdin, Maine. The finish line
Passes Through 14 States: Georgia, North Carolina, Tennessee, Virginia, West Virginia, Maryland, Pennsylvania, New Jersey, New York, Connecticut, Massachusetts, Vermont, New Hampshire, Maine
Dangers: Bears, ticks, water-borne diseases, exposure, infection, boredom
---
GEAR
Below is a list of the gear I'm taking on the hike. Time will tell if I chose wisely!
Pack:
Gregory Mountain Products Paragon 58 Liter Men's Backpack

Shelter:
REI Quarter Dome 1 Tent
REI Quarter Dome 1 Footprint
Sleeping Bag:
REI Igneo 25 Sleeping Bag
Sleeping Pad:
REI Flash Insulated Sleeping Pad
Footwear:
Merrell Phaserbound Waterproof Hiking Boot
Saucony Peregrine 7 Trailrunner
Outdoor Clogs
*I will be hiking in boots and switch to trail runners as the weather warms. *Clogs are for around camp.
Trekking Poles:
Black Diamond Trail Ergo Cork Poles
Clothes:
Smartwool Hiking Socks — 3 pairs
C9 Champion Power Core Compression Shorts — 2 pairs
C9 Champion Power Core Leggings
C9 Champion Tech Tee
REI Tech Tee
C9 Champion Power Core Long Sleeve Shirt
Columbia Silver Ridge Convertible Pants
Burnside Quick Dry Hybrid Shorts
REI Magma 850 Down Jacket
Frogg Togg Ultra Lite Rain Jacket and Pants
Buff
Bandana
Seirus Original All Weather Gloves
C9 Champion Sunglasses
Cooking:
JetBoil Zip Cooking System
Long-Handled Spork
Lighter
Water:
Aquamira Chlorine Dioxide Water Purification
Katadyn BeFree Water Microfilter with 1L Hydra Flask
Hydrapak Stash 1L Collapsible Water Bottle
Electronics:
Anker Portable Charger
iPhone 6s — with headphones and charging cord
Ozark Trail Headlamp
Miscellaneous:
Sea to Summit eVAC Dry Sack 20L
Sea to Summit eVent Compression Dry Sack — 2 bags (1 for my sleeping bag, 1 for clothes)
PMI 3mm Utility Cord — to hang food out of reach from bears
Whistle
Knife
Earplugs
Zip-Lock Bags
Credit Card/ATM Card/ID

Toiletries:
Dr. Bronner's Organic Liquid Soap
Toothbrush
Toothpaste
Toilet Paper
Naproxen Sodium (Aleve)
Allergy Meds
Chapstick SPF 12
Travel Size Sunscreen
Guidebook
The A.T. Guide
---
TRAIL TUNES
I am sure I will have a lot of time to myself in the woods. Music on my phone will help with the monotony. So I'll share with you some of the songs I'm listening to as I hike along. To start, here is "Uncharted" by Sara Bareilles, since I have no idea what I'm getting myself into!
Get it on iTunes or listen on Apple Music.
---
THE ADVENTURE CONTINUES
To follow along with my adventures, sign up via email below or like/follow my Facebook page aStrayLife! For more photos, follow me on Instagram.