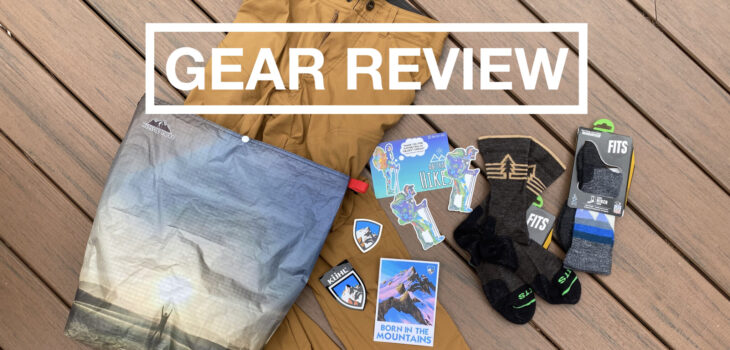 Am I an influencer? Recently a few companies have sent over their gear for me to review. Is this a sign I've made it as a blogger? Probably not but I am grateful nonetheless.
Before I begin reviewing, please note that I did not receive any compensation for this blog. I only recommend products I would use myself and all opinions expressed here are my own. Disclosure: This post contains affiliate links I may earn a small commission, at no expense to you.
Video
For those who require visual stimulation, check out my gear review video:
---
KÜHL Renegade Pants
First up, the KÜHL Renegade Pant. I had never heard of the brand KÜHL until now and I'm glad I discovered them. They asked me to select one of their pants to try out and I was overwhelmed with the choices available on their website. Thinking about my needs as a hiker, I opted for a pair of pants that is lightweight and made for hiking, not everyday or sportswear. I settled on the Renegade and was immediately pleased. The color looks fantastic and the fit is perfect. The pants are quite durable and very comfortable. I can even wear them with a nice flannel when I'm not hiking.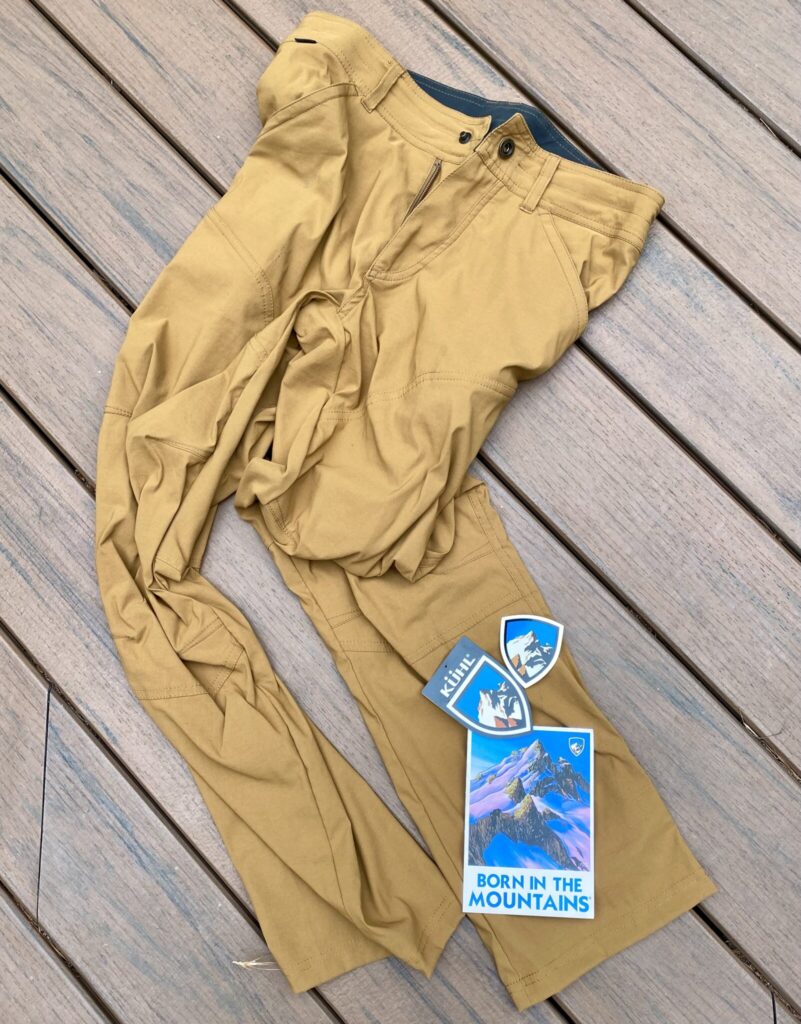 On the Appalachian Trail and Te Araroa, I brought a pair of Columbia convertible hiking pants. They did the job but I had issues with their quality. I had to return my first pair since the seams began to rip and the second pair developed the same issue. These KÜHL pants already feel more durable and better-made compared to the Columbia pants.
The Renegade pants also passed my washer/dryer test. Most outdoor gear is meant to only be washed in cold water and hung to dry or tumble dry low. Unfortunately when out hiking, the washers and dryers offered at hostels don't always have the option to choose temperatures. So I washed these KÜHL pants with my regular clothes on warm and also dried them on medium heat. The pants came out fine and still look brand new! I was impressed.
Overall, I highly recommend KÜHL pants and I'm inclined to try more of their products!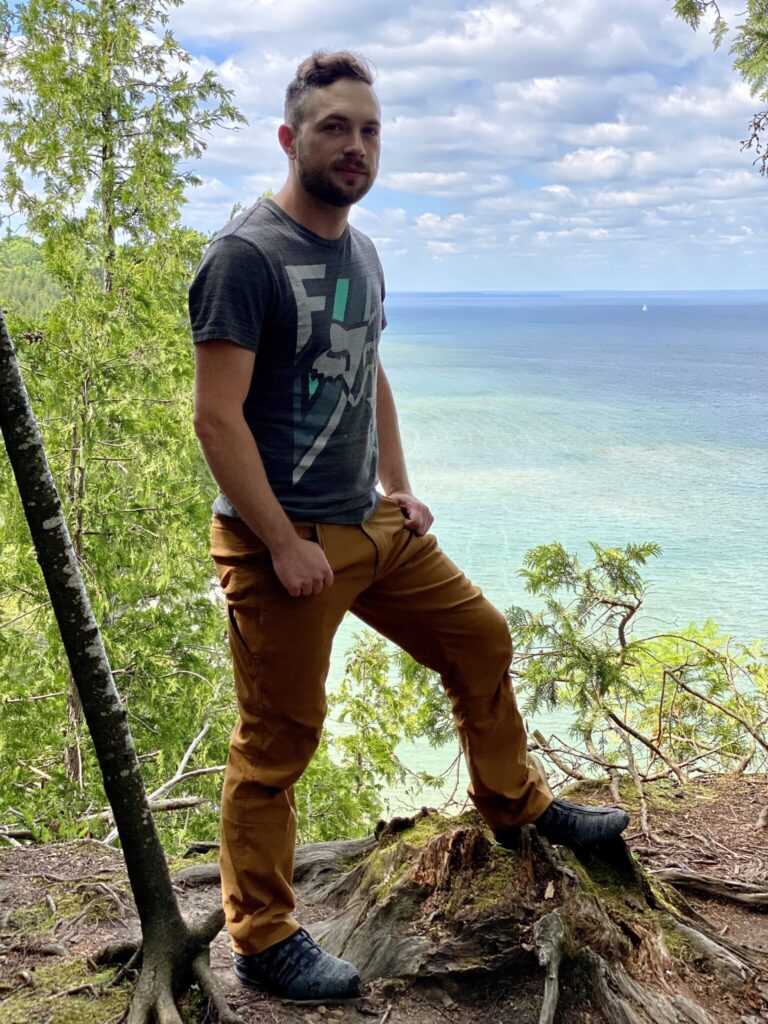 ---
Hilltop Packs Bear Bag
Next up, the Hilltop Packs Bear Bag. Now here is a product I had no idea was possible: printing your own designs on lightweight hiking materials! Hilltop Packs is a family owned business specializing in ultralight backing gear. They offer backpacks as well as bear bags and more. They reached out and offered to print a photo of my choosing on one of their bear bags.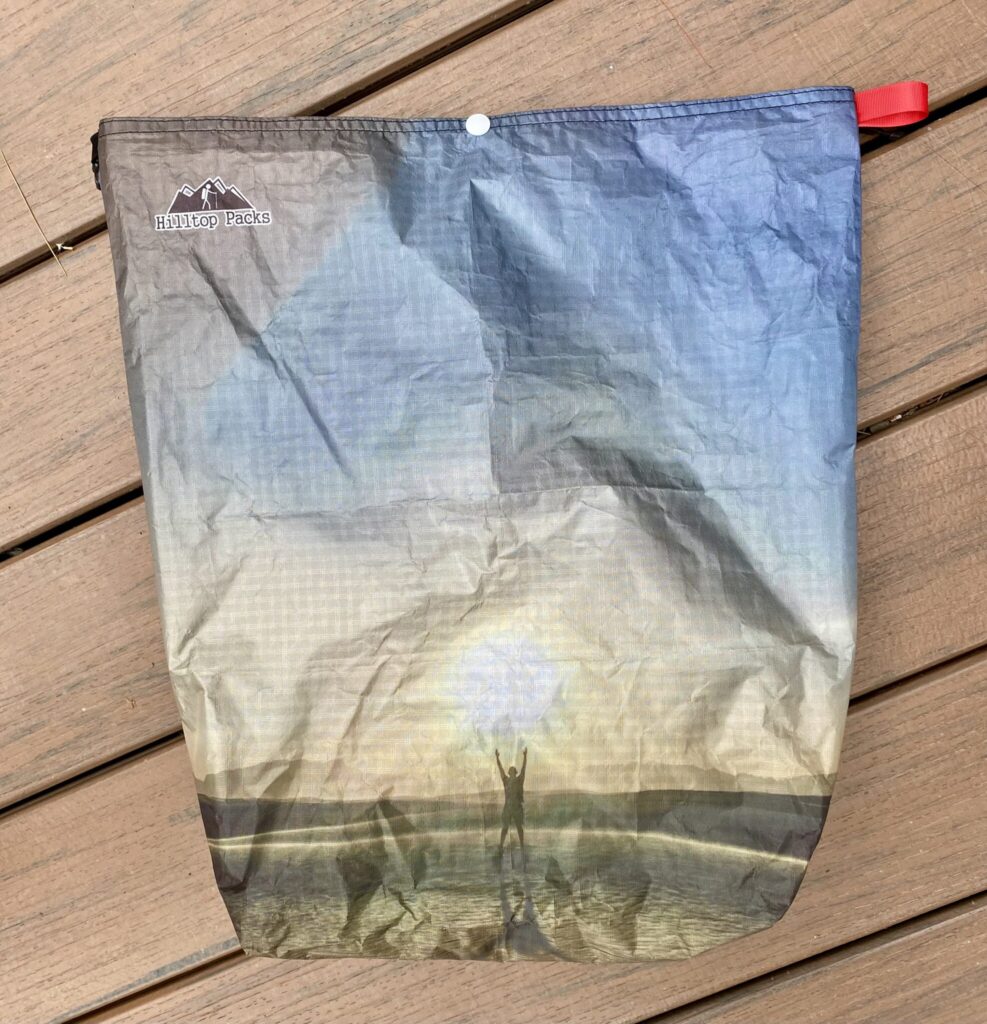 So I sent them the main photo from the A Stray Life homepage. In hindsight I should have cropped the photo before sending or used their online image uploaded to preview the bag. Regardless, it turned out pretty cool! The fabric is super lightweight and puts my old Sea to Summit food bag to shame. I have ripped though two Sea to Summit bags on my thru-hikes so I was in need of a new, better-quality bear bag.
Overall this bag is great. The size is around 12-13 liters and it weighs almost nothing. Personally I would opt for a larger bag for my thru-hikes only because I carry more days of food than the average hiker. Fortunately, Hilltop Packs does offer a 20 liter bag, it just doesn't have the option for custom printing at this time.
Thanks to this bear bag, I am excited at what Hilltop Packs has to offer and to support a small business. For my next thru-hike I'd like to upgrade to an ultra-light pack…perhaps it will be a Hilltop Pack!
---
FITS Socks
I never really paid much attention to socks brands. On the Appalachian Trail I used an assortment of different socks. Now after trying out FITS socks, I may start paying more attention! FITS sent me two pairs of their light hiker socks with fun designs fun and I was eager to try them out on trail.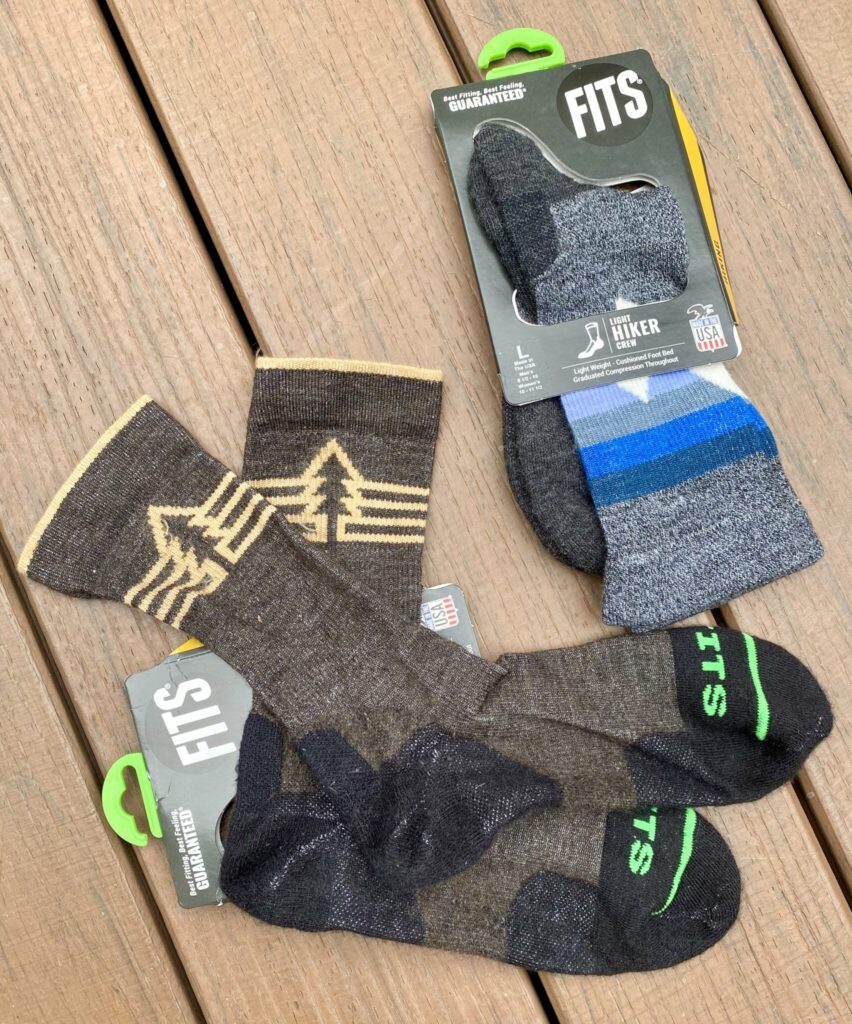 I have to say I was very pleased with these socks. I hadn't hiked in a long time and finally got out on trail for a 16-mile hike. Attempting such a long hike after so much time being lazy, I was certain I would develop blisters. Thanks to these FITS socks, I ended by hike pleasantly without any blisters! And the socks even passed my washer/dryer test.
Overall I would highly recommend FITS Socks. Their website offers an array of designs as well as different lengths and thicknesses.
---
Abstract Hikes Stickers
Lastly, though not a gear review, I wanted to give a shoutout to Abstract Hikes. Abstract is the trail name of Alina Druf, an artist I've connected with via Instagram. She is an amazing artist and chose one of my Appalachian Trail photos to use in her artwork. She even sent me stickers of the finished product. I can't say enough positive things about her work and, though we have only communicated online, she seems like an awesome person. Go check her out and support small artists!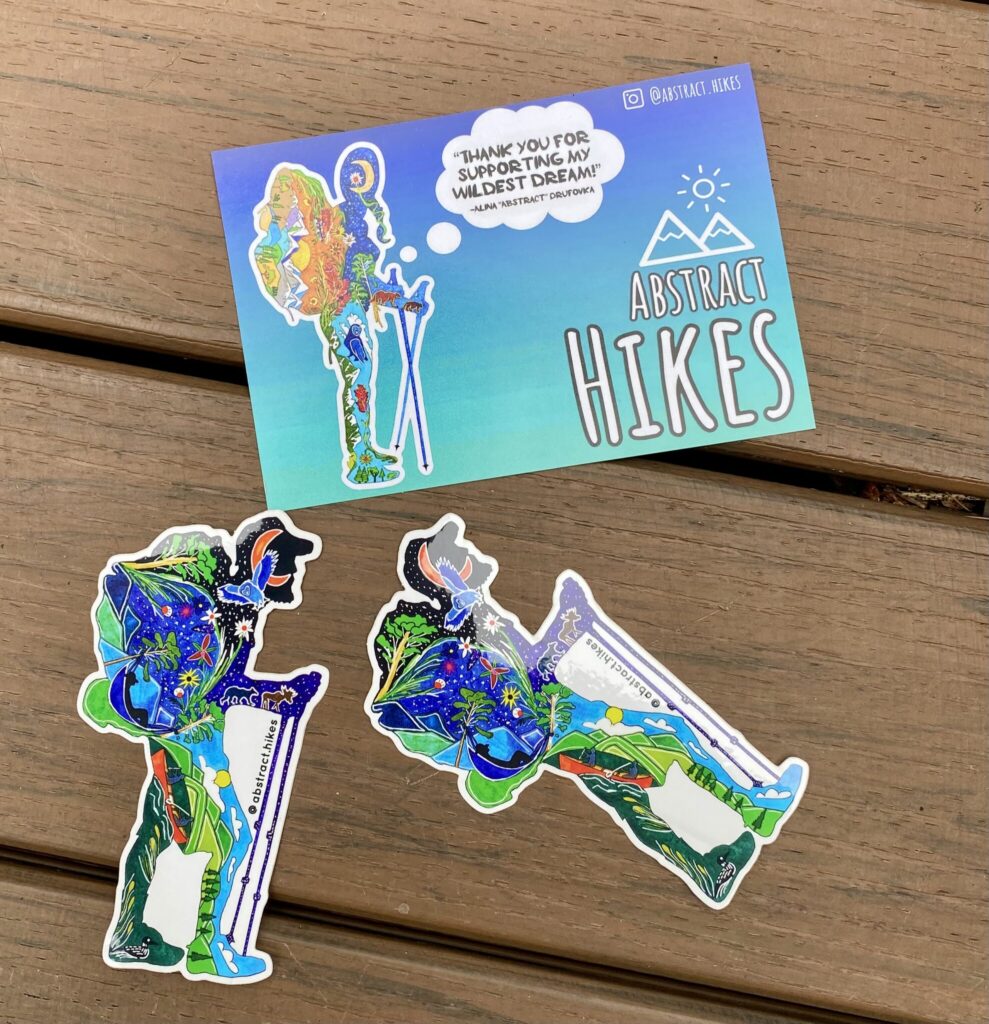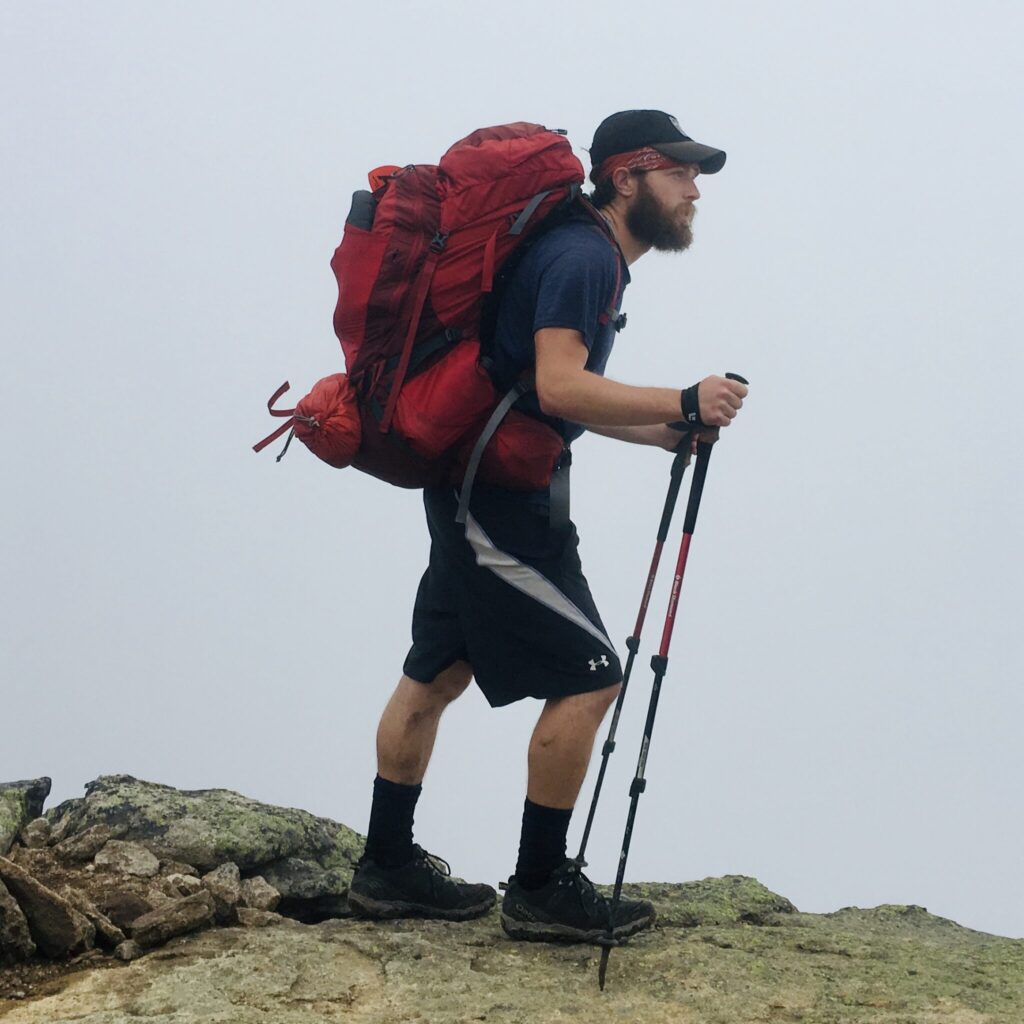 ---
From apparel to prints, grab some awesome trail merch at the A Stray Life Shop!
To follow along with my adventures, sign up via email below or like/follow on Facebook, Instagram, and YouTube: