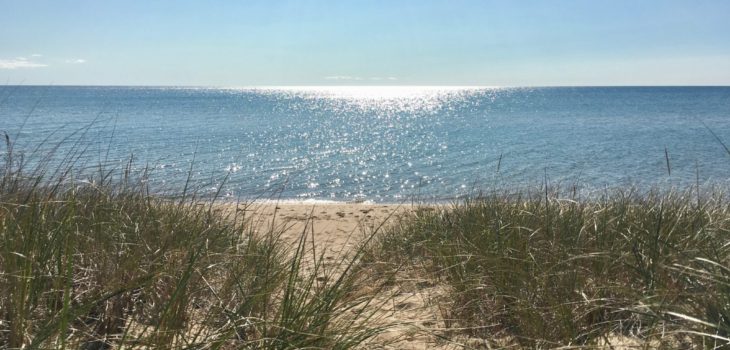 Having finished the Appalachian Trail, the rest of my summer has been packed with new and old adventures! Here's an update on my travels.
---
Instead of resting after finishing my thru-hike, I decided to pack my days with friends, family, and fun. I went to Mackinac Island, one of my favorite places in the world. On the island I threw my second annual pride bar crawl sponsored by Bells Brewery and Upper Hand Brewery. We raised over $500 for Marquette, Michigan's pride festival; it is the only pride festival in Michigan's upper peninsula.
After Mackinac I visited my parents in Detroit-area before attending a friend's wedding in beautiful Door County, Wisconsin. And I couldn't stay away from the woods for very long so I hiked the Art Loeb Trail down in North Carolina's Blue Ridge Mountains. It was interesting returning to the so many places. I felt like I was visiting my old college campus in that I had so many good memories but I don't feel like I belong there anymore. I am not sure where I belong so I just keep moving.
At long last it was time to say farewell to life as I knew it and venture to the unknown. A year ago I applied for a working holiday visa in New Zealand. I wasn't sure if or when I would use the visa but it didn't hurt to hold onto it; no one has ever said anything bad about New Zealand. As I hiked the Appalachian Trail, I decided to continue exploring this beautiful planet and began making mental plans to move. And so I booked my flights last month and have been slowly making my way to the islands down under. First I made a stop in LA to see a friend and from there I hopped across the ocean to Hawaii to see another friend. As I write this I am sitting in the stifling heat of the 50th U.S. state. I have now visited 45 states with five left to go (AR, ID, MS, ND, OR). In just a few days I will be making the final jump to New Zealand where I do not know where I will be staying or have where I will be working. I used to worry about not having a plan or knowing what was next, but after all I've been through on the AT, I'm ready for anything!
---
Lately I have been trying to get back into writing and have been reflecting on my past adventures. I'd like to share more of my writings with you in the future but for now, here is a short poem I wrote last year:
NOSTALGIA
Nostalgia,
Like the sun's rays, warm and inviting
Or is it a dull pain, an ache in the body?
Memories of the past, looked upon through rosy glass
The wanting and the missing
Change isn't always good, is it?
Not when the good gets left behind
Wishing I could go back
Just for a moment in the sun again
But too much sun and I'll burn
Every time…nostalgia
Joy with pain
Joyful memories with painful scars
Who knew happiness could hurt
---
TRAIL TUNES
Everyone's favorite song from Moana, it seems so fitting. After everything I've been through and the places on my horizon, there is just no telling how far I'll go!
Get it on iTunes or listen on Apple Music.
---
To follow along with my adventures, sign up via email below or like/follow my Facebook page aStrayLife! For more photos, follow me on Instagram.