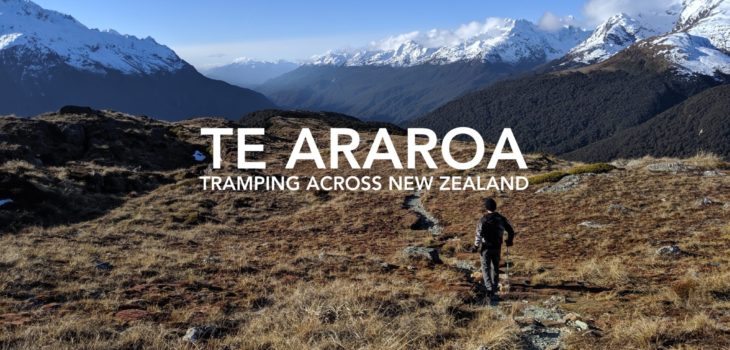 In just one week I will begin the journey of a lifetime as I tramp 3,000 km (1,860mi) across New Zealand on the Te Araroa Trail.
On November 3rd, 2019, Tom Mothersdill (aka Sticks) and myself, Danny Strayer (aka Crazy Horse), will begin our trek across New Zealand. Te Araroa Trail (TA), translated to The Long Pathway, stretches the length of New Zealand from north to south (our direction of travel) beginning at Cape Reinga on the tip of the North Island and ending in Bluff at the bottom of the South Island. Tom and I met on the Appalachian Trail (AT) over a year and a half ago and found each other's company to be bearable enough to take on this new endeavor together. After a year apart, we will reunite in Auckland on November 3rd and head up to Cape Reinga to begin our trek. Here's a little promo video Tom and I made:
---
COMPARING THE TA AND AT
Since Tom and I met on the AT, it seems to make sense that we will reunite on the TA. With one thru-hike under my belt, I definitely feel that I am prepared for the task. However, the TA is a different beast compared to the AT. For starters, the TA is 500km (310mi) shorter than the AT. Seems easy enough. There's also a lack of dangerous animals in New Zealand whereas the on the AT I had to worry about bears, snakes, ticks, and spiders. Another good omen!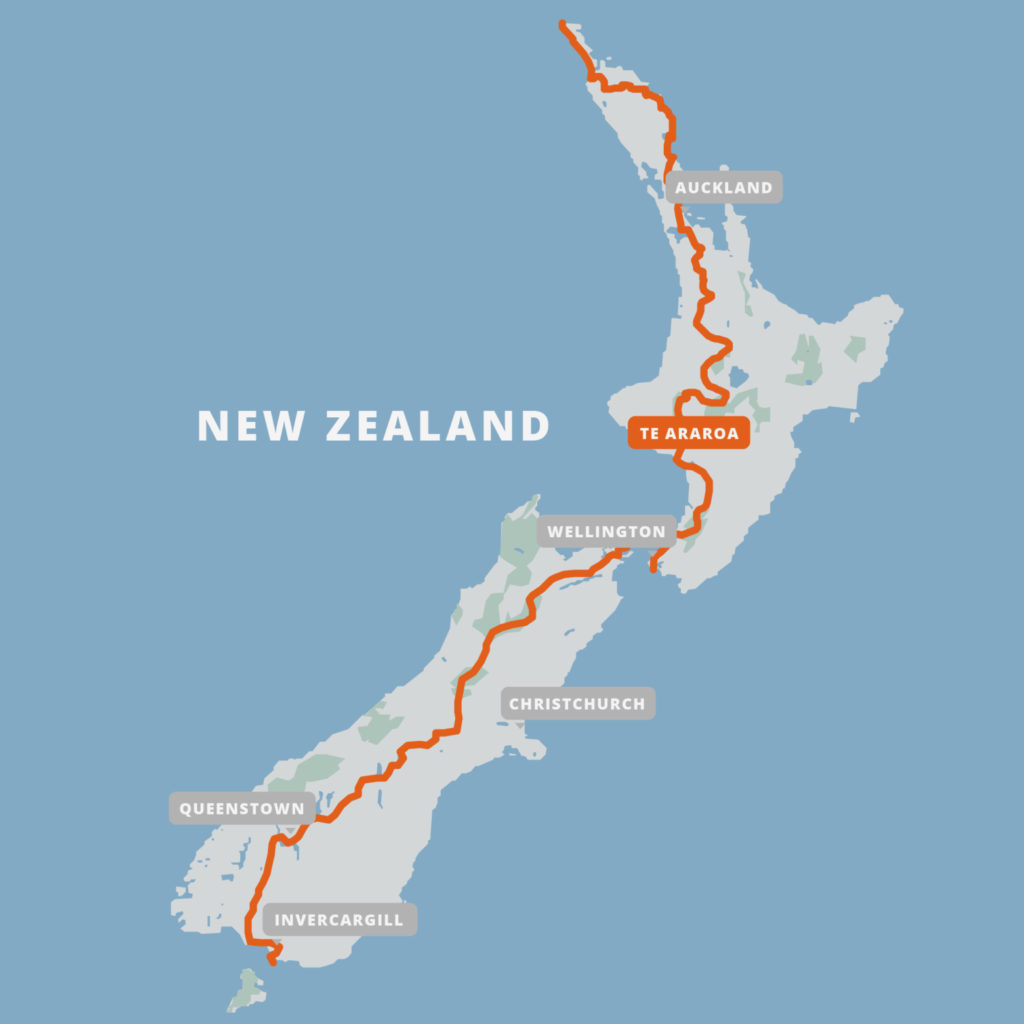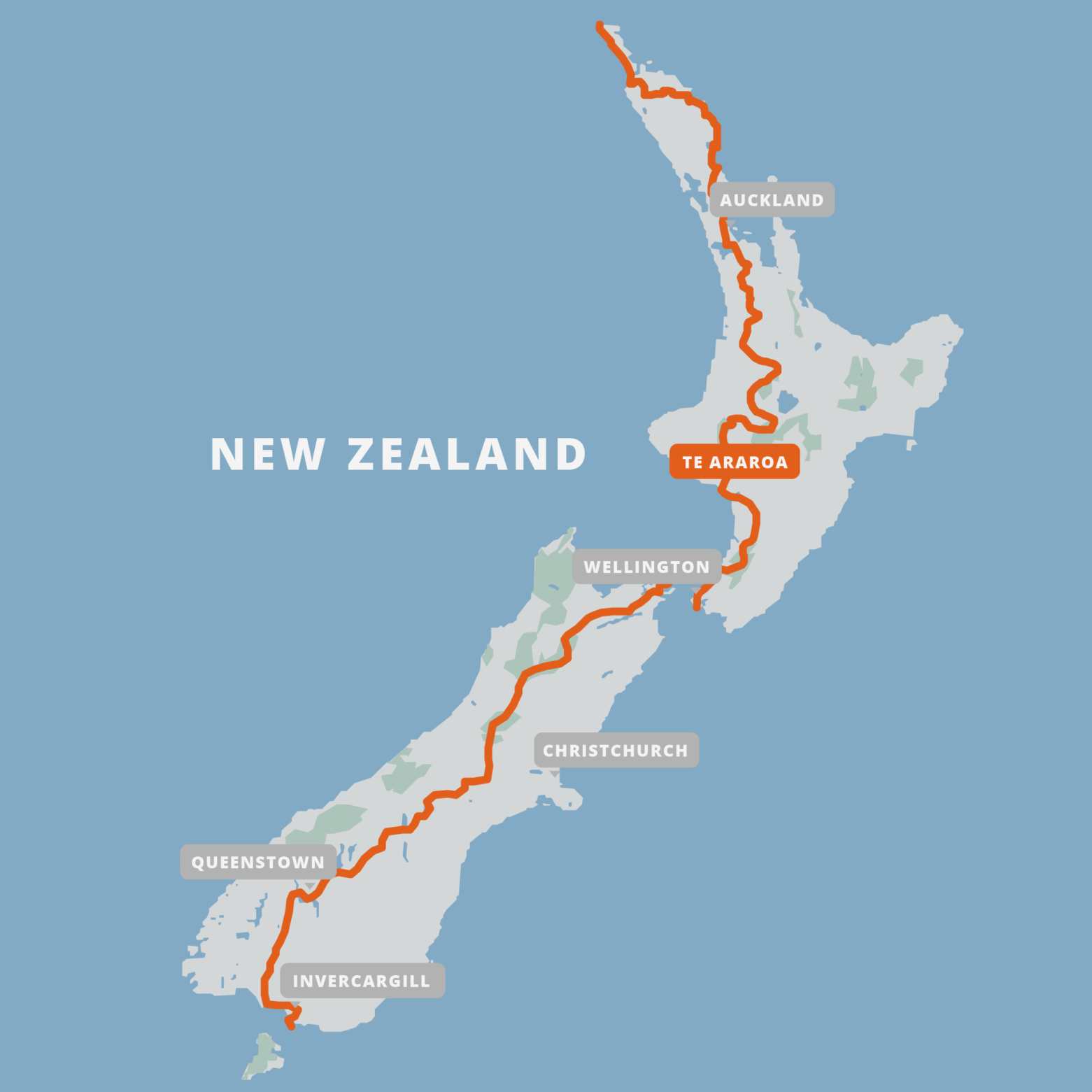 The TA is a new trail having officially opened in 2011. The route still changes frequently as land ownership issues and agricultural sensitivities affect right-of-way. Because of this, there is a considerable amount of road-walking that will be required as roads connect many sections of trail. On the flip-side, much of the trail is in remote areas and many people recommend a PLB (personal locator beacon) in case one gets lost or stuck and in need of rescue.
As far as I know, trail names aren't as much a thing in New Zealand. On the AT, I always referred to Tom as Sticks. It's actually strange calling him Tom as I always think of him as Sticks. But I am trying to adapt to the TA culture and drop trail names for now. It does seem odd nowadays to introduce myself as Crazy Horse.
While the AT is well-established with a hiker community built around it to support thru-hikers in terms of resupply, gear, and hostels, I am not sure what to expect on the TA. If any of my gear fails or breaks I don't know how easy it will be to procure a replacement. At least I won't have to worry too much about shelters. Just like the AT, the TA has a system of huts along the way which are typically enclosed to shield from the elements (an improvement over the open-air AT shelters).
Perhaps the biggest difference between the two trails is how I am hiking. On the AT I hiked solo almost the entire way and did my own thing. On the TA I will have Tom with me (assuming we don't kill each other) which should make for a completely different experience. It will be nice to have someone with me to stumble across the country with, yet interesting so see how that affects decision making and morale (jokes).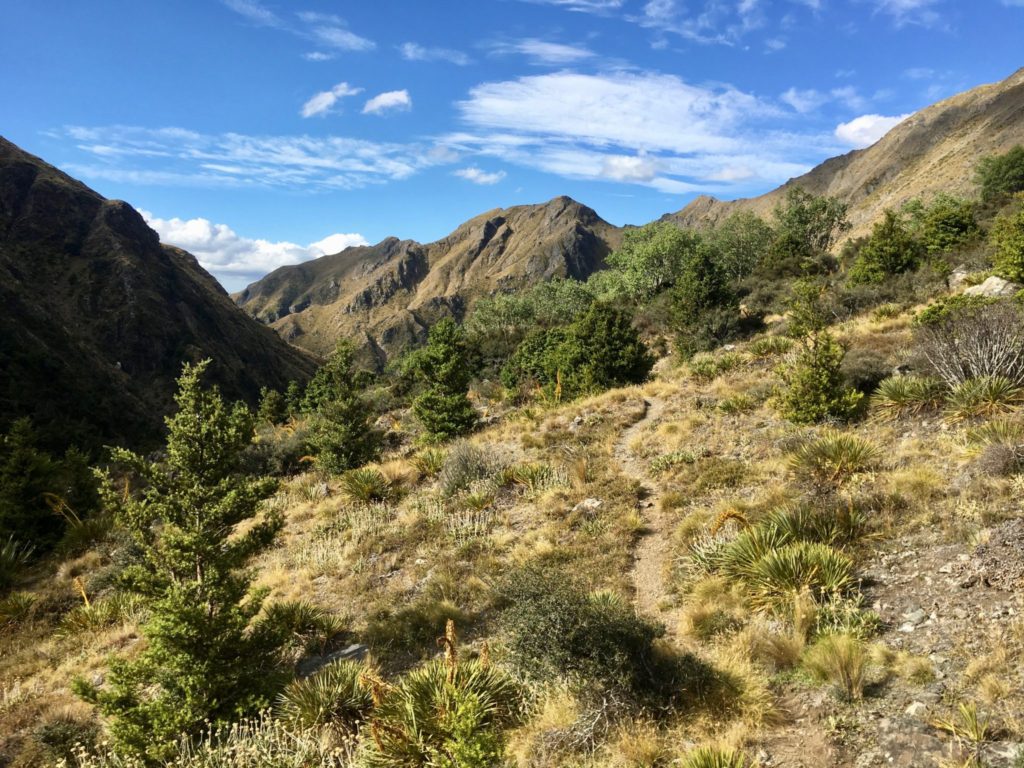 ---
PACE
At first I thought hiking with Tom would be a good thing. However, due to his work schedule and generally poor life choices (sarcasm), he could not start the trail until November and needs to finish by early February. So as it stands now, we have 98 days to complete our journey. Of course being an engineer, I have calculated the ground we must cover daily to achieve this goal. On the AT I averaged about 25km (15.8mi) per day including days off. For the TA we will need to average 31km (19.3mi) per day. It's doable but not ideal. I hope this doesn't cut into the possibility of some side trips when we hike past points of interest.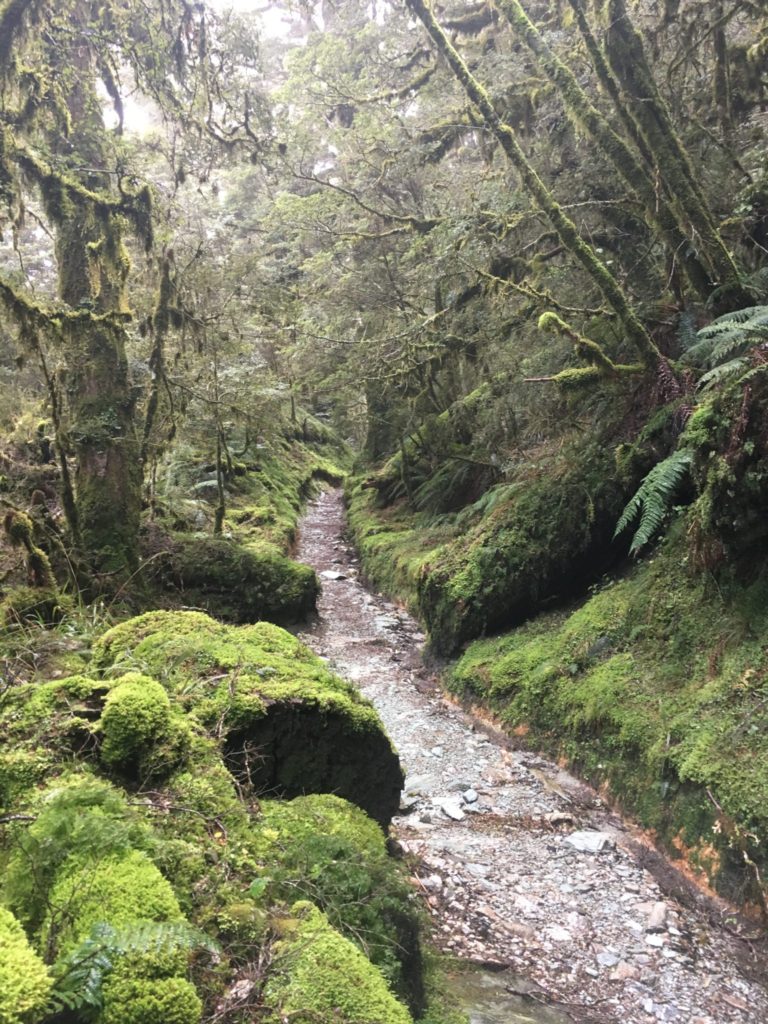 ---
RIVERS
There are heaps of rivers to cross on the TA, however, being a newer trail, there is an immense lack of bridges. This means crossing rivers on foot or fording. Do to the potential danger of such crossings, I have researched safe practices. Hikers need to be able to identify safe places to cross and also when the river is too fast or high to cross at that time. Generally if the river is moving faster than a walking pace it is too fast to safely cross. I have to admit I am a bit anxious about this; the AT had minimal rivers to cross on foot and they were generally quite easy (save for the time I fell in and drowned my phone).
Also, something I discovered only a few months ago, the TA includes a river section. Near the bottom of the North Island we will need to rent canoes and ride the river for a few days. An exciting twist in the adventure!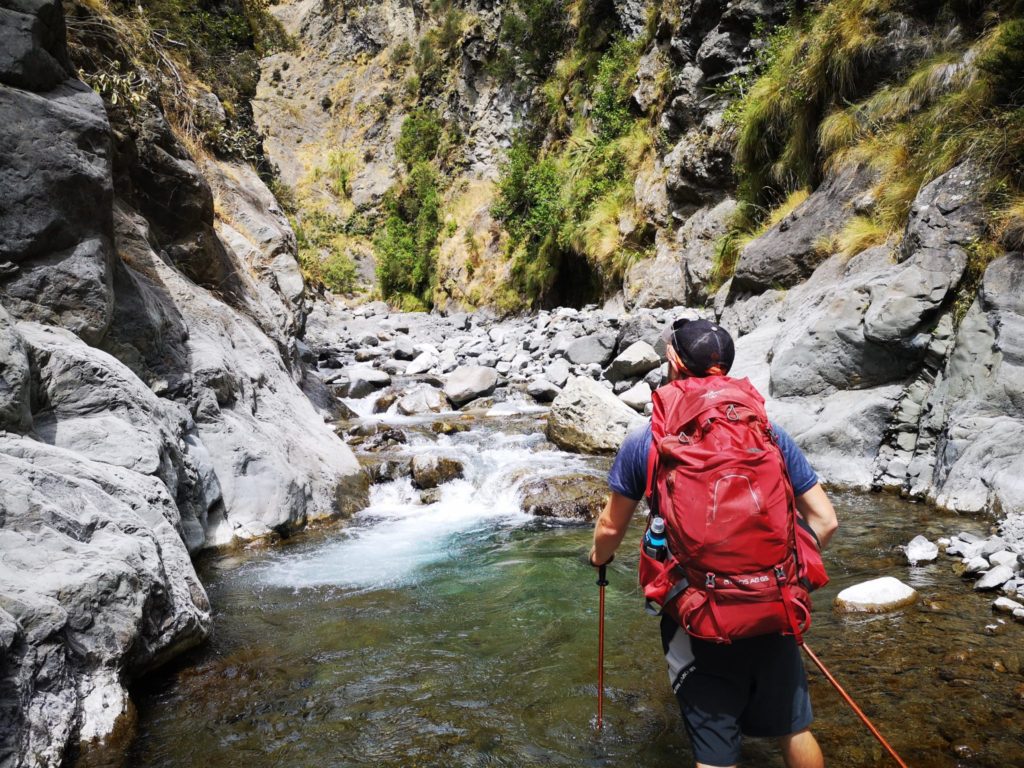 ---
PREPARATION
I decided to hike the AT just two months before I set off; it was almost on a whim. Though I spent most of those two months watching Netflix, I did spend some time researching the trail and buying all new gear. This contrasts with the TA which I have been thinking about hiking for over a year. One would think that by now I would be pretty prepared. On the contrary, I actually stayed true to form and have waited until the last moment to get ready.
Having completed the AT, I think I may have a chip on my shoulder and figure I don't need to prepare as much! I've done this before; I'll be fine! As it stands now, much of my gear is used from the AT so there is a higher chance of gear failure. I'm using my old backpack, tent, sleeping bag and pad, many of my same clothes, etc. Perhaps not my best idea but I am starting the hike in my old hiking shoes that have already tread over 1,000 miles on the AT and across New Zealand. They are in pretty bad shape but gear is very expensive down under!
With a week to go, I have done the basics, gathering my gear and booking transportation to the trail head. I still have yet to book a hut pass which will allow me to stay in the shelters and campsites along the trail. But I think I have most of my gear. It was a bit of a challenge learning about the New Zealand gear brands. There are no REI stores here and I had never heard of the major brands like Kathmandu or MacPac of which I am now becoming acquainted.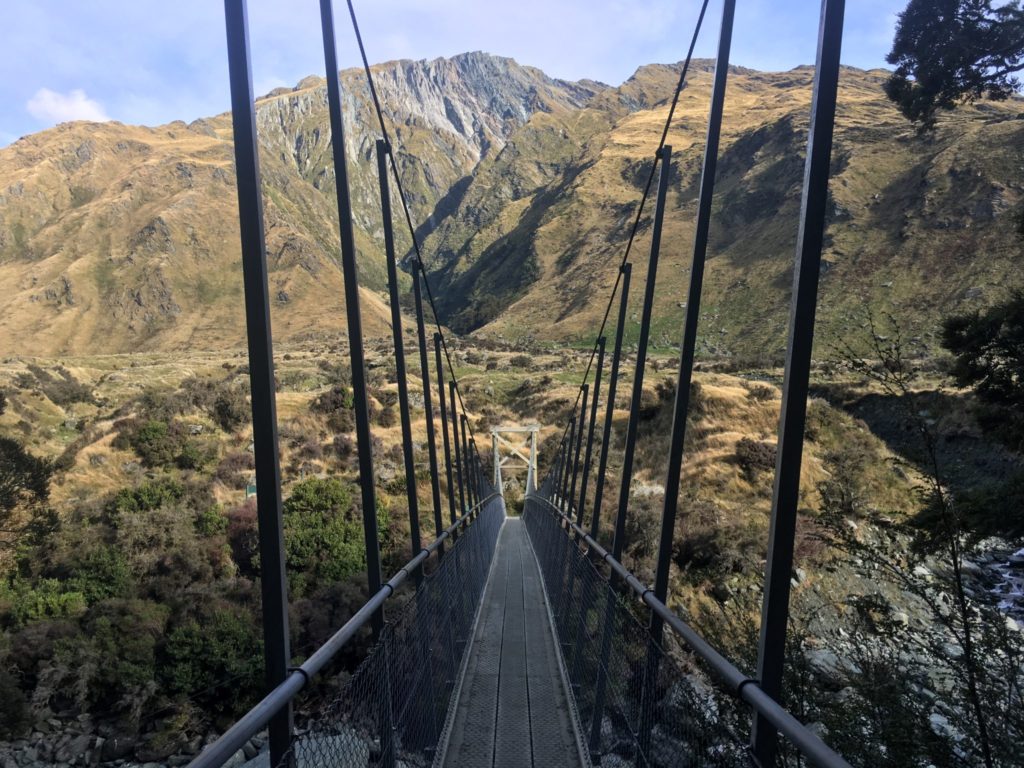 MENTAL HEALTH
To wrap things up, I have a lot of feelings as this hike grows near. Though I feel confident having completed a thru-hike already, I am a bit nervous about the TA. I haven't researched that much of the trail. I don't have a guidebook. The trail organizers created a free app for navigation which I will be using in lieu of a guide but I haven't looked at it much. I don't even know how much food I need for the first few days. When is the first resupply? Is our pace too aggressive? Should I have gotten a locator beacon?
Then I calm myself down and think like a Kiwi, "you'll be alright." I know I am much more prepared having one hike under my belt. I'm excited to tramp with Tom and see what antics we get up to; it'll be nice to have that support system. And having already lived in New Zealand a year, I am well versed in how everything works and actually have a good network of friends that can help along the way. I guess you could say I am excited yet anxious at what's to come.
I hope you enjoy following along with me on this journey. There will be lots of blogs and videos to come as well as Instagram content. Feel free to comment and let me know what details of trail life and whatnot you'd like to hear more about!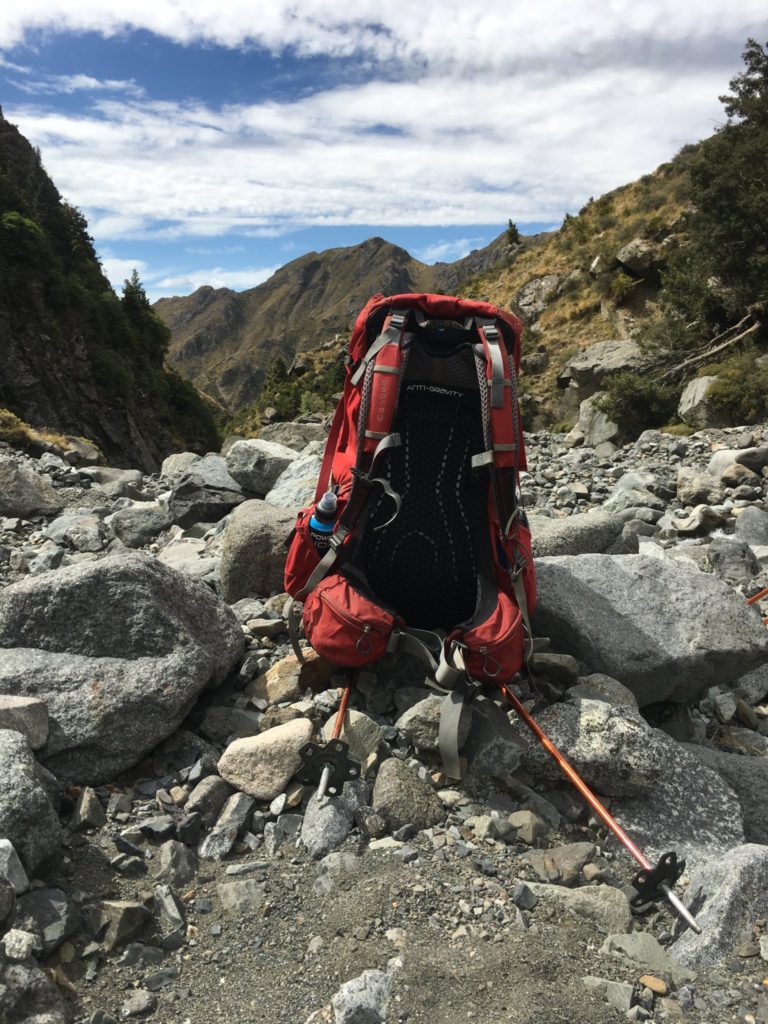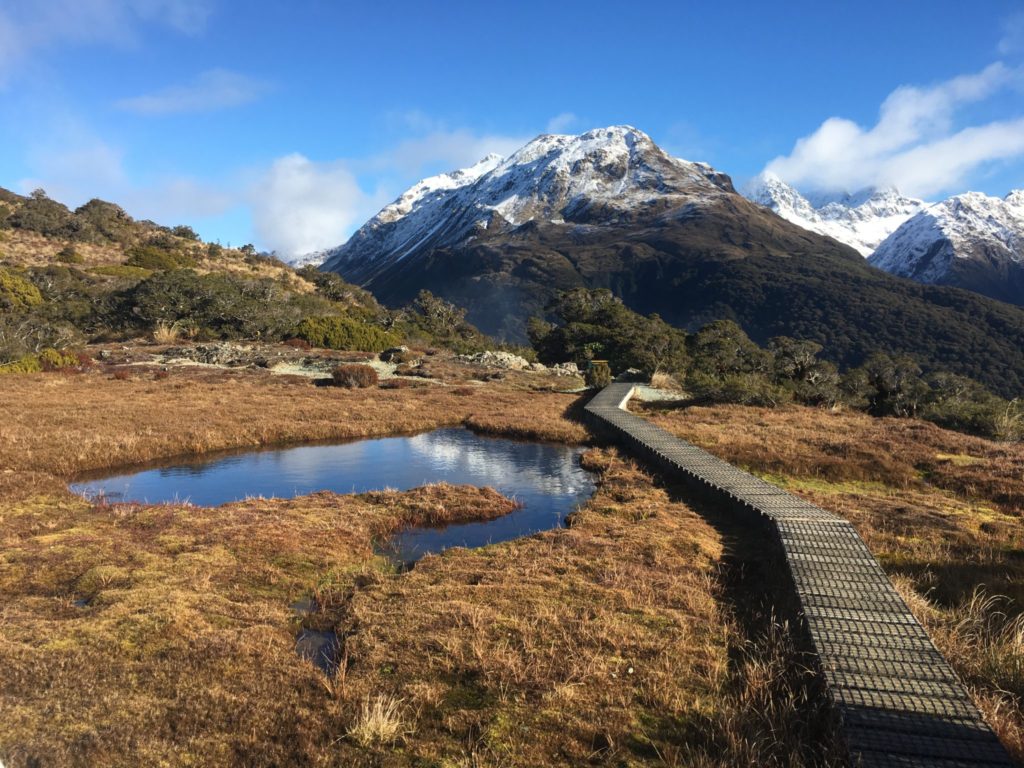 TRAIL TUNES
Just in time for my hike, EDM duo, Galantis, collaborated with country legend,Dolly Parton, and released this new song "Faith." What a surprising combination! It's just what I need to motivate me for the Te Araroa and trust that it's all going to be alright if I just have faith.
---
Shop Te Araroa Merchandise
---
From apparel to prints, grab some awesome trail merch at the A Stray Life Shop!
To follow along with my adventures, sign up via email below or like/follow on Facebook, Instagram, and YouTube: