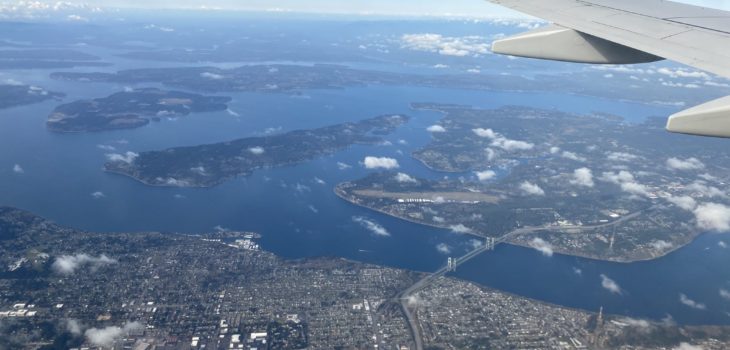 Having spent the last few years traveling the world and hiking across countries, quarantining at home due to COVID-19 has been an interesting experience for an adventurer like me!
POST-TRAIL UPDATE
Having finished my thru-hike of the Te Araroa trail, it was finally time to say good bye to the land of the long white cloud, New Zealand, and return to the homeland. As I navigated through one airport after another, it was apparent that the reality of COVID-19 had not sunk in yet. This was mid-March and countries like Australia and the U.S. had not closed their borders yet. Once stateside, the lock-downs were quick to begin and reality sunk in. It was quite surreal, having finally arrived home after 1.5 years in New Zealand, and yet still being connected with my friends only digitally.
But, just like on the trail, whatever unforeseen challenges life throws at us, we just have to persevere and keep on walking! So for the last two months I've been hanging out with my parents in Michigan and taking stock of life. I suppose I hike to escape the rigors of civilization and live simply with only what I can carry. Quarantine has seemed similar in the a way that life is once again simplified. I am limited in what I am able to do and so I have more time to relax, think about my past, my current situation, and what I want for the future. Though the current state of affairs is far from ideal, it has forced us all to look inward and adjust our views and goals.
Perhaps success is not measured in money, career promotions, economic growth, obtaining material things, etc. Perhaps success is measured in our experiences and our connections with other people.
---
NEW ADVENTURES
Despite being unable to travel, I still have many adventures to share with you! Since I can't be out hiking, I have been using my time to organize new blog posts and videos. For starters, I combined footage from my entire Te Araroa hike into one fast-paced seven-minute video showcasing the entire trail:
Apart from the Te Araroa, I still have more to share from my time in New Zealand. I spent four months living and working in Milford Sound, the most beautiful place I have ever been. I am working hard at compiling all my photos and videos from that experience. Until then, here's an extremely dangerous day-hike I embarked on in the wilderness of Milford Sound. There was no trail, I was only following a general route that another hiker had made and I was so scared I even took a personal locator beacon in case I got stranded!
---
STAY TUNED
Though this was just a quick update, stay tuned for more! Look forward to blogs and videos from Milford Sound as well as my visit to the tropical paradises of Samoa and American Samoa! I also received a lot of amazing feedback from my Te Araroa hike with a lot of questions and requests for advice from future hikers. Videos and blogs about how to hike the TA, my tips, the gear I recommend and more are coming!
Last but not least, all this time at home has left me with no excuse not to turn my blogs from both the Appalachian Trail and Te Araroa into books. Believe me, there is a lot more that was not shown in my blogs and videos! The writing has begun but will take some time.
I hope you are safe and coping with this crisis as best you can. This has been a great test for us to remain positive and look for the silver lining in everything!
---
TRAIL TUNES
A new cut from Kesha which really speaks to people like me with that gypsy spirit.
---
From apparel to prints, grab some awesome trail merch at the A Stray Life Shop!
To follow along with my adventures, sign up via email below or like/follow on Facebook, Instagram, and YouTube: